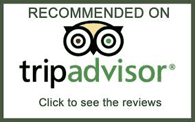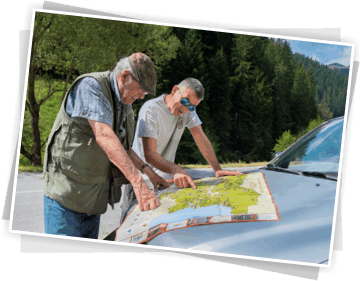 My name is Penev a.k.a. Patrick and I am an independent tour guide based in Sofia, the capital of the wonderful country of Bulgaria. I cater for small groups (maximum four persons) in order to offer the best personal and exclusive service to each and every one of my customers. I am fluent in English and Spanish and of course Bulgarian.

I have an unparalleled knowledge of Bulgaria having been a guide here for over 20 years (I know, difficult to imagine for one who looks so young), with a passion for my country's history, legends, traditions and culture.

Working with you before your arrival, we will plan together a 100% customized itinerary tailored to your group's tastes and needs. I can help you get preferential rates for accommodation, whether you want local guest house hospitality, or 5 star pampered luxury. This pre-planning is key and ensures a tour which never backtracks or repeats.

My air conditioned vehicle is spacious for all passengers and is extremely comfortable on both highways and mountain roads. I love talking about my country as we drive around, but I can assure you I do have an on/off button if you prefer just to listen to music and soak in the countryside.

I offer a wide range of cultural trips including my "Exclusive Bulgaria rond tour", day tours in Sofia and along the Black Sea coast, archaeological and historical tours, research tours, foodie and wine tours, not to mention outdoor activities including hiking, biking, fishing and horseback riding. As an addition to my private Bulgaria tours, I offer custom trips across the Balkans and Central Europe.

I have many guests who come back year after year and my tours have been featured extensively in the magazine International Travel News. Of course, for your peace of mind I am fully licensed and a member of the Association of Bulgarian Tour Guides.

So that's me - come and let me show you my country!


I will unlock the hidden gems of Bulgaria, which rarely appear on any run of the mill tourist itinerary
My large network of friends and contacts, will ensure you experience the true food, drinks, customs and hospitality of the Bulgarian people.
I do not believe in the "one size fits all" tour - people are different so tours should be too.
I work hard every evening to confirm and amend if necessary the agenda for the next day.
My tours are 100% custom-made for you and your group - down to photo stops, dwell times at places of interest, and yes, comfort breaks!
You will enjoy personal attention and care, something you can't get on a group tour
Every day is flexible and can be amended to suit your interests, even once the tour has started.
Think of me as your personal concierge. I can assist with getting tickets and restaurant bookings
I will always advise if something is not possible or will not be as enjoyable.
Someone else does the driving. You see the country instead of avoiding potholes and trying to read Cyrillic road signs (if there are any)
Someone else does the talking. You enjoy your vacation instead of trying to communicate with non - English speaking locals
I am reliable, always there for you and will not let you down


| | |
| --- | --- |
| | |
<< Switch to mobile version >>